I am back on WKAR's Current State with a new book review! This time I am looking at the new book by Jay Cantor, Forgiving the Angel.
You can listen to my review here: http://wkar.org/post/book-review-forgiving-angel
You can also read my book review below.
Forgiving the Angel can be found on Amazon here. If you would be interested in hearing/reading more of my NPR book reviews, you can do so via links on this page.
I hope you enjoy my new book review!
–
Forgiving The Angel by Jay Cantor
We all leave a legacy after we shuffle off this mortal coil, but its size and influence isn't decided by us. That power is in the hands of those we leave behind.
Few writers have made as great an impact in literature as Franz Kafka. His existential stories, filled with heroes stuck in inscrutable situations—like, for example, lost in an endless bureaucracy or unexpectedly turned into a roach—have influenced not only many other writers, but have even inspired his own word in the dictionary- Kafkaesque.
Jay Cantor is one such influenced author, and his new collection of stories Forgiving the Angel takes on the impact of Kafka's legacy in a very unique fashion. Each of the real characters in this historical fiction is haunted by the memory of Kafka and each dilemma is reminiscent of what Kafka would put his own characters through.
Consider for example the first story, which follows the life of Max Brod. It is because of Max that we even know who Kafka is today. Kafka asked his dear friend to destroy his writing after his death, but Max didn't do that, instead finding publication for it. No reader today would debate that as a bad decision, of course, but for Max this decision will overshadow any other part of his life and his own writing, leaving him as nothing more than a footnote in the literary history books.
Then there is the story of Kafka's widow Dora and her second husband Ludwig Lask, who could never hope to compete with Kafka's memory for her heart. Dora is still so infatuated with Kafka that she names their daughter Franziska without his say, and that daughter refers to Kafka as her first father. Ludwig will go on to spend much of his story in the Soviet's Gulag prison camps, held and tortured for really no specific reason, which can't help but make the Kafka reader remember his unfinished masterpiece "The Trial."
Ludwig is not the only character to experience the hell of a prison camp. The last story in the collection follows one of Kafka's lovers, Milena, whose own story takes place in a Nazi concentration camp.
As you can see, these tales, like Kafka's, are not happy ones and capture some of the dark moments in Europe's history.
Forgiving the Angel is a book more for Kafka fans and less for those who want to discover this important writer for the first time. Cantor's stories are best alongside Kafka's own fiction, stronger and more powerful when the reader knows that influence.
Kafka's legacy over literature is vast and Cantor taps into it very well. But when it comes to the legacy he left over those he knew, it seems that it was a bit, well, Kafkaesque.
–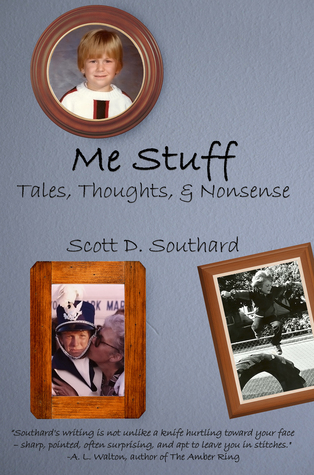 If you liked reading this post, why not check out one of my books? I've just had a book published collecting some of my most popular posts. It is entitled Me Stuff. If fiction is more your thing, I've had four novels published in the last few years, A Jane Austen Daydream, Maximilian Standforth and the Case of the Dangerous Dare, My Problem With Doors and Megan. You can find all of these books via my amazon.com author page here. Thanks for reading!
–
Need an editor? Dream of finishing that book but need some help? Learn about my editing services by visiting this page on my site. Or you can contact Rebecca T. Dickson and request to work with me by clicking the image below.